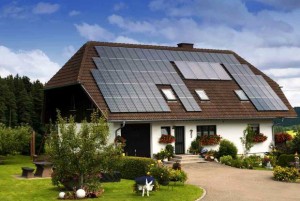 The trend in making American housing stock more energy efficient has gathered steam and green building technology is leading this push. According to statistics by the United States Green Building Council, the green sector of the construction industry has seen a faster growth compared to conventional building. As the homeowner, this means a lot for you and whenever you purchase a green building, you will be surprised at how much less in terms of utility bills and other HVAC expenses you pay each month.
The Growth of Green Buildings
In a report titled 2015 Green Building Economic Impact Study done by Booz Allen Hamilton and released by the United States Green Building Council, the green building concept is seen to play a massive role in the construction sector and the clean and efficient energy sector. The U.S. economy as a whole stands as one of the beneficiaries of this concept. Individuals, businesses and institutions are increasingly prioritizing on sustainable approaches to the design, construction as well as operations of their built environment.
In 2015, approximately 2.5 million Americans were employed either directly or indirectly by the Green Building industry. This brought the income from the industry to around $134 billion. By 2018, the projection is that 3.3 million people will be employed by this niche boosting the earnings to $190.3 billion. These are good news for construction workers and the United States economy as a whole but also consumers will stand to benefit because they are the main target of the Green Building revolution.
Green Buildings and Reduced HVAC Expenses
The rise in green building popularity means homes and offices utilize lesser energy and are much more sustainable. According to research, HVAC costs account for close to half the energy spending of an average American family. By adopting the green concept in the construction industry, the U.S. Energy Information Administration predicts a reduced energy demand per household which means more will be available to power other sectors of the economy and reduce the budgetary allocations of the households.
Green buildings utilize better insulation which helps in preventing loss of treated air. When this is coupled with installation of energy-efficient HVAC equipment, the advantage of energy optimization becomes real.
As a potential or existing homeowner, you ought to take the necessary steps to cut back on your HVAC bills. For a start, you can schedule an energy audit top help in identifying the best ways to enhance your HVAC efficiency. Getting in touch with home comfort professionals can help you identify the areas to be given priority.